Herbs/Essential Oils For Medicine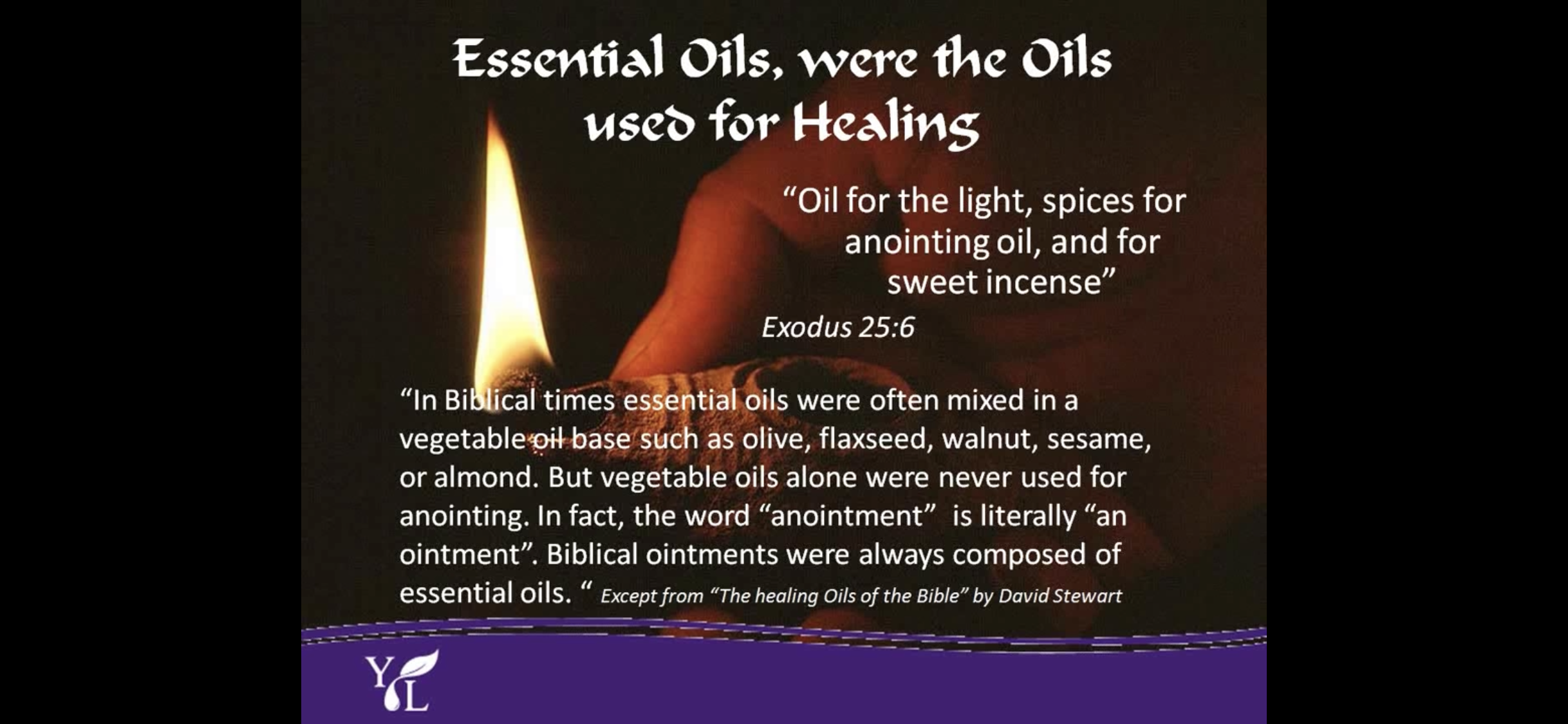 Some herbs and spices have more antioxidants than fruits
and vegetables and are also loaded with phytonutrients, which
have lots of health benefits. Herbs or any other natural plant
life are here for a reason. They have been here since the
beginning of time. Everyone of them have a purpose. They are
used as medicine.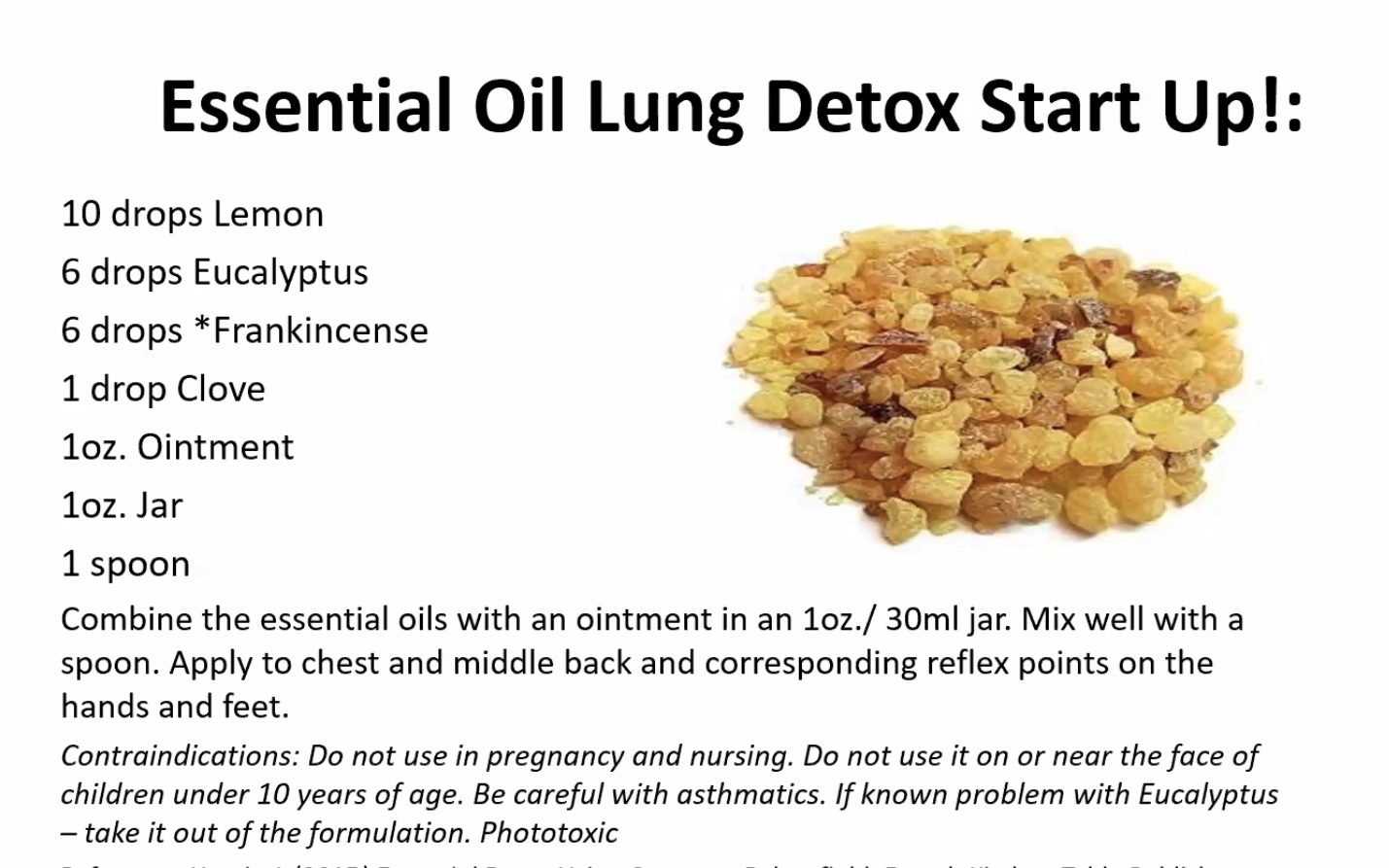 Herbs nourish, clean, strengthen the organs, cells, tissue,
and

muscles.

Body

heals naturally. Some herbs are used
to
purify

and cleanse the

blood from toxins, parasites, viruses,
yeast and bacteria. We all should know that antibiotics
and penicillin break down our immune system. Sometimes
it is necessary. But try something natural to kill the bacteria
like goldenseal, yelloweye, tumeric or echinacea to strengthen
your immune system so your body can fight it off.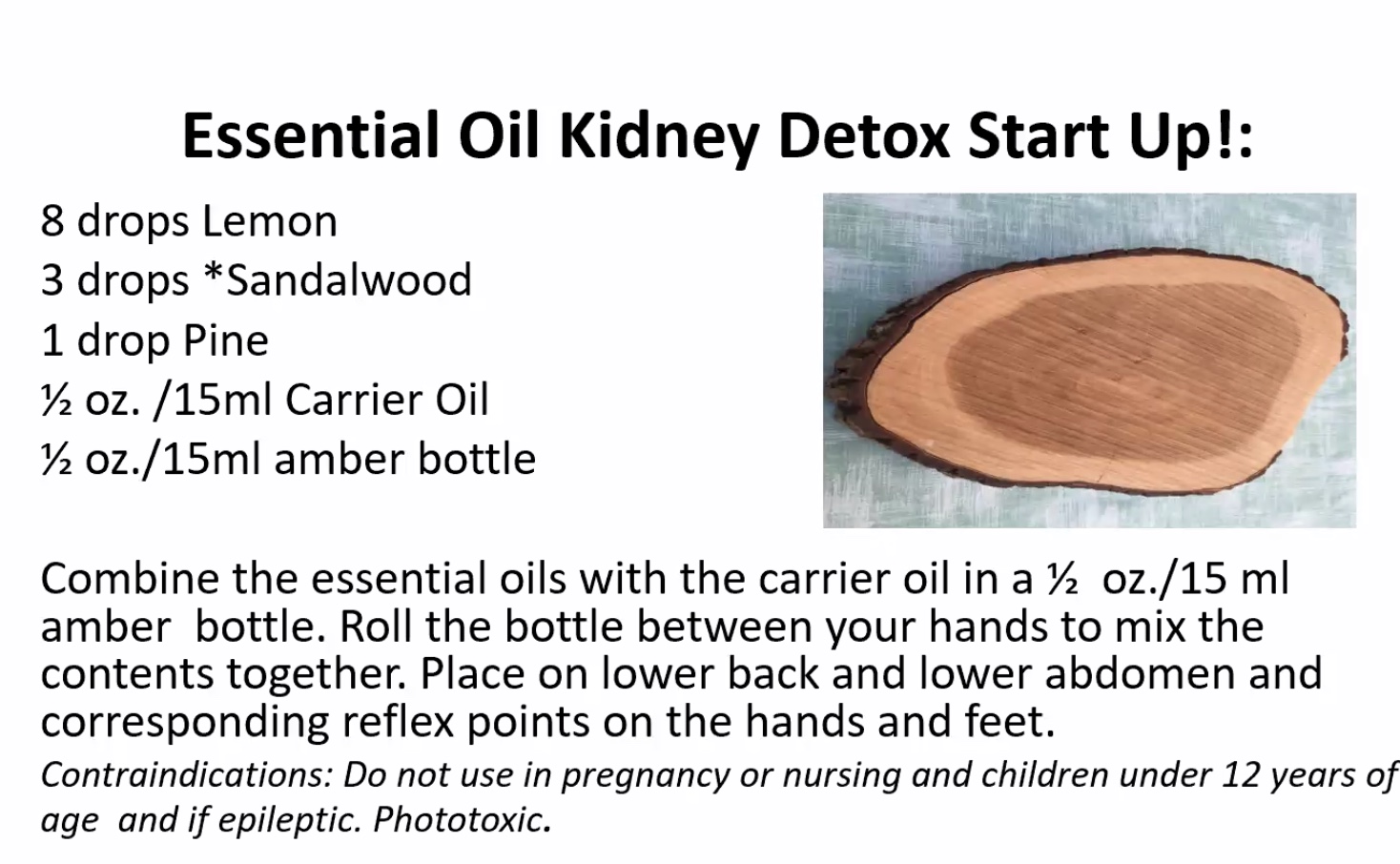 You want to strengthen your immunities

, not destroy them.
T
he
reason
herbs work is because they are made up of minerals, vitamins, antioxidants
and phytonutrients.
Herbs are food. We all
know that our
bodies are
mad
e
from the minerals from the ground.Without these in our diet, our
bodies start
to get weak and deteriorate. Then we start developing
all the medical conditions because it didn't get all the nutrition that it
needed to stay strong and
healthy. Most if our food that we buy is inorganic
(depleted of minerals and vitamins). Unless you buy organic
food or grow your own, you are not getting enough nutrition to
keep
the body at its full potential.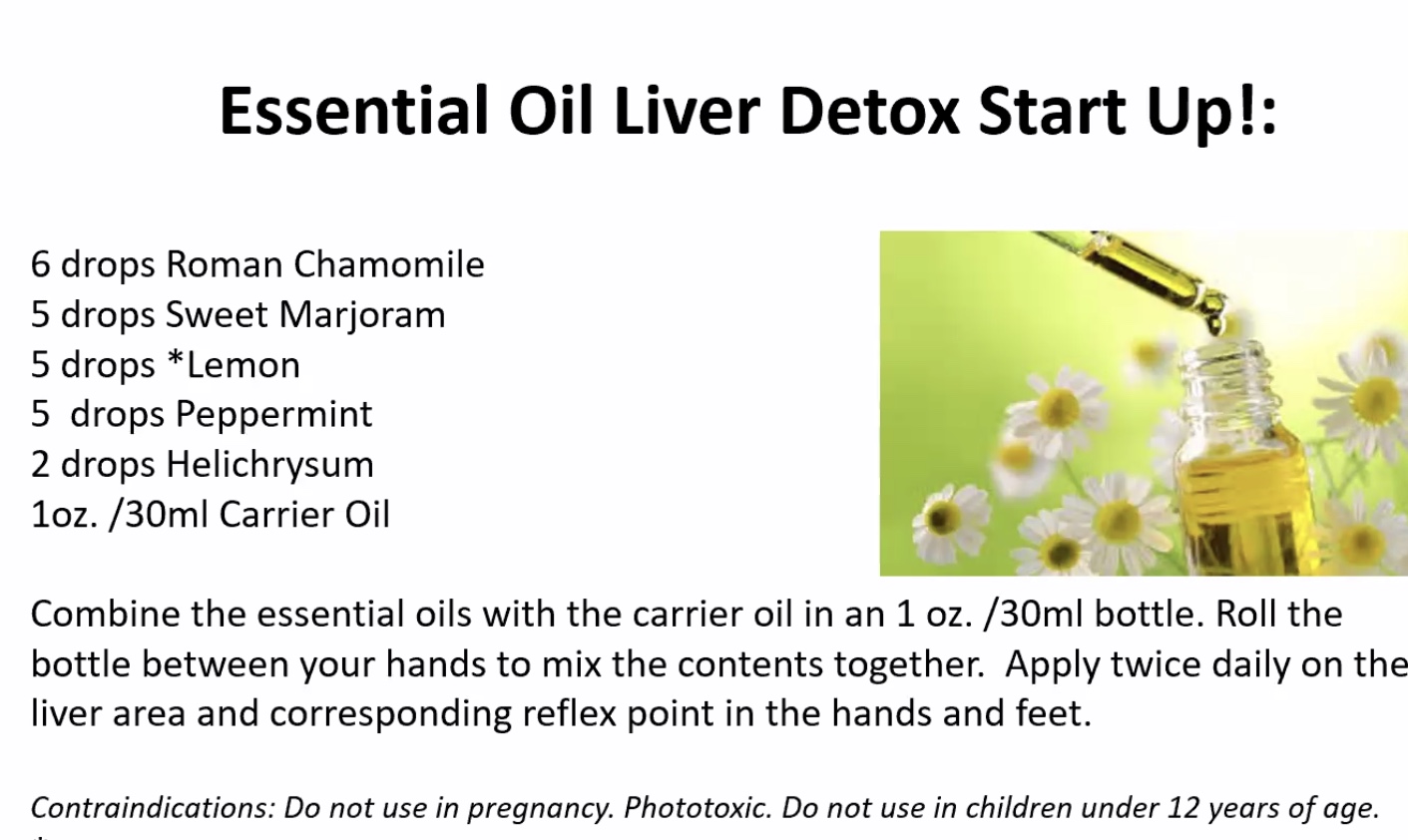 Most herbs are not made to take on a daily basis. If your body does not need
that
certain
one then you might have unpleasant side effects. Every herb has a purposes.
It takes time
because you are slowly nourishing the body back to
its original state.
Depending
on the
problem the length of the treatment may
vary. But remember
you are correcting
the issue
(getting to the source) naturally and permanently,
not covering it up with modern medicine.
Once the problem has been corrected,
discontinue the herbs and continue with
eating
healthy and using a natural vitamin
and mineral supplement to keep
the
body strong.
Nature Sunshine is offering: pay 40.00
for membership and
get 40.00 free products.

Ginger One teaspoon has as much antioxidants as a cup of spinach.
Thyme One teaspoon has as much antioxidants as one carrot.
Elderberry Fights flu. Strengthens immune system.
Healing for the skin
Aloe Vero is known as "the great healer." When applied to any skin problem,
it goes down three layers of skin and immediately starts helping form new skin
cells on contact. Add little oil (coconut or olive oil, etc..) if using for moisturizer.
Has a drying effect. Some store bought aloe has harmful additives, colorings, and
chemicals. Which are also carried to the third layer of skin (not good). So read
your labels on any natural product. When taken internally can cure stomach or
any intestinal problems if taken correctly and faithfully. Will heal an ulcer. Also
see food page for foods for ulcers. http://www.mynaturalway.com/food Raw
cabbage is one. Provides protective covering for burns, cuts, insect bites
and rashes. Helps numbing and fast healing. Helps keep from scaring. Can
be used on face or hair to promote new cell growth.
Great for a leave-on hair or face conditioner. This comes in a gel or in a liquid
for internal use. Also contains vitamin C, A, B-complex, selenium, sodium,
niacin, calcium, magnesium, phosphorus, potassium, iron, and zinc.
Chickweed is used for healing skin. Helps breakup scar tissue in the body.
Known to break up tumors.
Basil 🌿 is great for liver and skin problems. Stomach, protects DNA,
heals respiratory issues, Anti-Stress herb, helps quit smoking chewing on leaves.
Tahitian Noni cream is an excellent skin healer that can help with just
about anything to do with the skin. It restores and rejuvenates the tissue.
Helps take away scar tissue and rebuilds new. Softens rough, extremely
dry or cracked skin. Great for wrinkles! (Be rid of those crows feet) it puts
elasticity back into the skin. Use instead of your regular moisturizer. Stretch
marks, cuts, burn, excellent for sunburn, rashes, poison ivy or oak and scaring.
Used for bruises and arthritis. Because it goes down into the tissue to helps with pain.
Also used for psoriasis and eczema noni is a fruit from the Tahitian islands. It
also has several natural oils, vitamins and gels. Like vitamin e, a,
and b5. Minerals from the clay, coconut, and palm oil. One thing I mainly use
is Noni is excellent for any insect bites!! Takes itch away quickly! which can
be daily where I live!Haha
Noni Juice that you use internally is available also. If it does all this
healing on the outside Just imagine what the juice could do for the inside
of your body! Take this link and check out all the benefits Tahitian noni.
The skin absorbs oxygen and separates impurities from blood. Always have
liver checked when having skin problems. The liver has over 500 functions.
If it is sluggish then it does not know how to filter properly. Therefore, it
spits toxins and wastes through the skin. Psoriasis is the biggest skin
problem due to sluggish liver. People with allergic reactions to poison ivy,
poison oak or any other foreign substance. Any time you touch something,
it absorbs through the skin into the blood stream. Your liver has to filter
anything traveling through the blood. If it is not working at its full potential
then it has a problem filtering it. So it spits it right backout the skin. There
are many ailments in the body that the liver can cause. Some you would
never dream your liver has anything to do with. For it has many functions.
Liver spots are the sure sign of sluggish liver. Clean your liver of toxins.
Bath every day to remove dead skin cells. See Foods and Herb page for things
that cleans and flushed liver.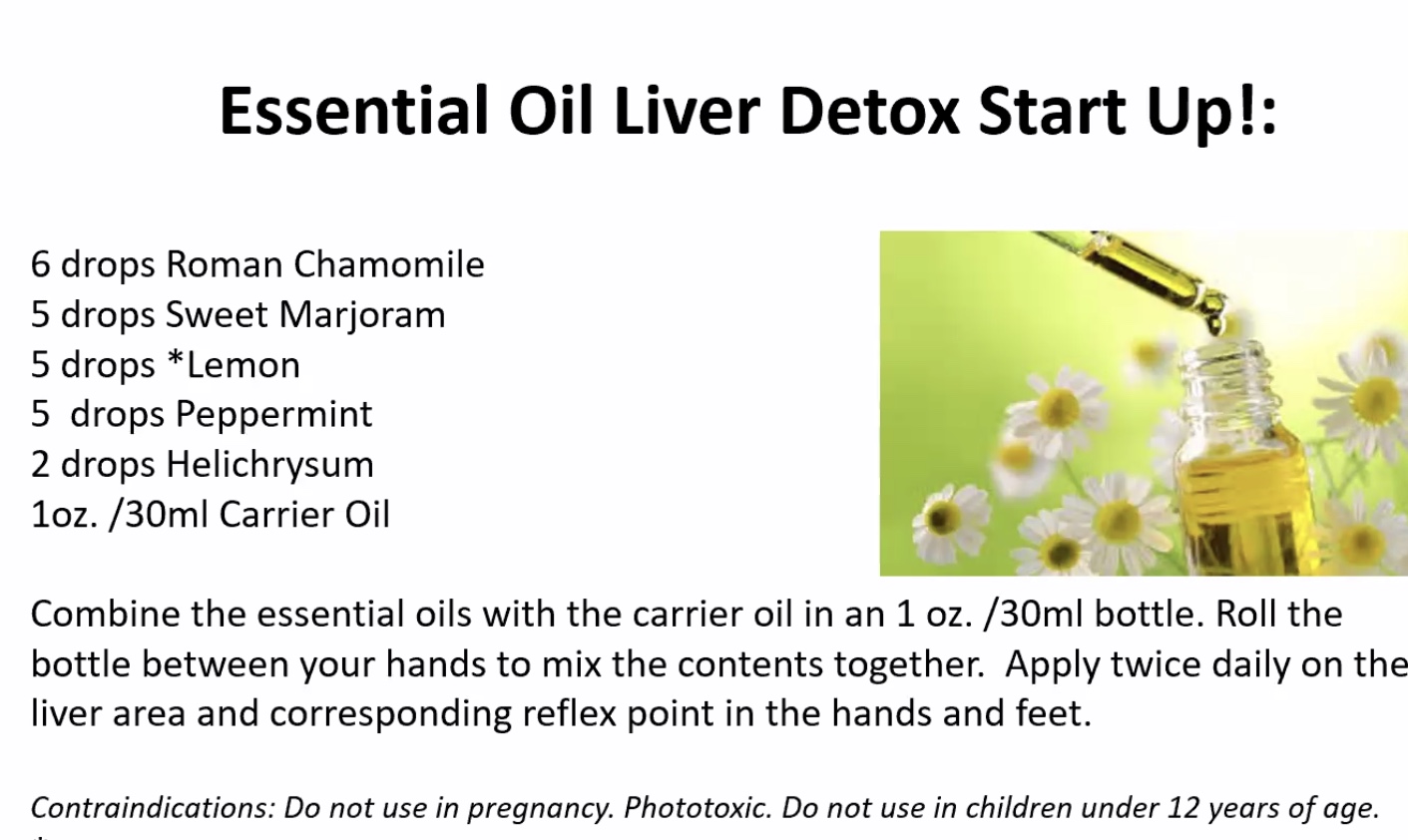 Nopal Cactus- balances digestive system track and absorbs sugars.
NERVES-STRESS-PAIN
Chamomile is natures nerve tonic and relaxant. Great for stress! Take 2-4
capsules every 4 hours

or as needs. It is all natural, so it is very safe to take.
Give children half the dosage. Great for children with learning disability
(cannot concentrate) with hyperactivity. Give children 1-2 every 4 hours
or three times a day. Chamomile tea is relaxing at night. Hot tea with
Chamomile and honey for coughing. Soothes stomach, improves appetite
and digestion. Increases fluids in digestive tract. Drink two cups before
bed
with some honey and you will sleep like a baby. Contains calcium,
magnesium,
potassium, phosphorus, and small amounts of vitamin
a, c, e, f, iron, silicon, and zinc.
Valerian root is a powerful pain reliever, relaxant, and sleep aid. It has a
healing effect on nervous system. Can help with heart palpitations.
It slows heart while strengthening it. Is this what they use to make
Valium? I would have to check for sure but it has the same effects except
with no side effects. Contains potassium, calcium, maganese, vitamin A,
b-complex, c, choline, magnesium, selenium, zinc, sodium, and silicon.
HOPS IS EXCELLENT FOR NERVES AND KIDNEY STONES. Hops is
a relaxant. This
is

used to make beer. It relaxes the tubes connecting
kidneys to the bladder (ureters) so stones can travel easier with less pain.
Scullcap is natural sedative and sleep aid. It helps rebuilds nerve tissue in the brain.
It is good for digestion and circulation. It contains potassium, magnesium, silicon,
zinc. Have small amounts of vitamin a, b1, b2, c, iron, niacin, sodium, and phosphorus.
St. Johns wart is a natural anti-depressant. It feeds and strengthens nervous system.
It will calm you but bring you up, making you feel better. This can also be given to children with
hyperactivity.
Lobelia is a powerful relaxant. Indians used this for tobacco to relax them. Relaxing effects
will be felt all over the body. Especially good for respiratory system. It helps remove obstruction
and congestion. Calms coughing spasm. Can be use for emphysema and pneumonia. Use in small
doses. If used in large doses will cause vomiting. Good for stomach congestion. Contains vitamin
c, potassium, iron, maganese, vitamin a, b1, b2, sodium, magnesium, calcium, and zinc.
RESPIRATORY SYSTEM
ALLERGIES AND SINUS PROBLEMS CAUSE A LOT OF DRAINAGE. IT DRIPS DOWN THE BACK OF THROAT, CAUSING SORE THROAT AND COUGHING. THERE IS A REFLEX IN THE BACK OF THROAT THAT IS THERE TO MAKE YOU COUGH. THE BODY IS TRYING TO TELL YOU TO EXPEL IT. IT IS UNWANTED. IT IS NOT GOOD TO USE COUGH MEDICINES TO DRY IT UP BECAUSE IT IS SUPPOSE TO COME OUT. OTHERWISE IS WILL GET STUCK IN THERE, CAUSING TIGHTENING OF CHEST (DIFFICULTY BREATHING) AND EVENTUALLY WILL FLARE UP AGAIN. IF DRAINAGE IS IGNORED IT GETS DOWN INTO BRONCHIAL TUBES CAUSING IRRITATION AND BRONCHITIS. THEN EVENTUALLY MAKES ITS WAY TO THE LUNGS CAUSING FLUID OR EVEN PNEUMONIA. IT IS VERY EASY TO CORRECT WITH PROPER NUTRITION. IF THERE IS BACTERIA OR VIRUS THIS HAS TO BE KILLED OFF COMPLETELY OR IT HIDES AND WILL KEEP FLARING UP. YOU MUST KEEP THE SINUS MEMBRANES HEALTHY AND DRY TO STOP THE DRAINAGE.
MULLEIN SOOTHES AND STRENGTHENS SINUS MEMBRANES HELPS WITH BRONCHIAL AND LUNG CONGESTION. IT'S GOOD FOR ALL RESPIRATORY PROBLEMS. IT LOOSENS AND EXPELS MUCUS. ALSO USED FOR A NATURAL PAIN KILLER. REDUCES PAIN AND INFLAMMATION. SWOLLEN LYMPH GLANDS. HAS IRON, CALCIUM, SULFUR, MAGNESIUM, POTASSIUM, SODIUM, SILICON, ZINC AND SELENIUM. YERBA SANTA REMOVES FLUID AND MUCUS FROM THE BRONCHIALS AND LUNGS. GREAT TO USE IN COMBINATION WITH FENUGREEK FOR LUNG CONGESTION.
FENUGREEK SEED IN KNOWN AS THE LUNG HERB. USED FOR PNEUMONIA AND EMPHYSEMA. EXPELS PHLEGM, MUCUS AND TOXINS OUT OF LUNGS AND BRONCHIAL TUBES. WHILE STRENGTHENING THEM. SEE STOMACH FOR CONTENTS AND OTHER USES.
THYME ALSO EXPELS MUCUS FROM RESPIRATORY SYSTEM. HELPS FIGHT INFECTION. HEALING TO THE LUNGS AND BRONCHIAL TUBES. THYME ALSO FEEDS AND STRENGTHENS THYMUS GLAND. THYMUS CONTROLS AND CONTRUCTS LYMPHOCYTES WHICH ARE CELLS THAT FIGHT OFF INFECTION. KEEPS THE IMMUNE SYSTEM STRONG. AS WE GET OLDER THE THYMUS GLAND GETS WEEK DUE TO POOR NUTRITION. OUR IMMUNE SYSTEM IS WEEK AND PRONE TO DISEASE. THYME IS ALSO USED IN ALCOHOLISM. GOOD FOR STOMACH.
CAPSICUM HELPS DILATE BRONCHIAL TUBES AND BREAK UP CONGESTION. HELPS FLUID CIRCULATE THROUGH RESPIRATORY SYSTEM. SEE RESPIRATORY FOR OTHER USES AND CONTENTS. BLESSED THISTLE TAKES FLUID OUT OF LUNG AND BRONCHIAL TUBES. THIS ALSO STRENGTHENS RESPIRATORY SYSTEM. SEE CIRCULATORY FOR OTHER USES.
YERBA SANTA REMOVES FLUID AND MUCUS FROM THE BRONCHIALS AND LUNGS. GREAT TO USE IN COMBINATION WITH FENUGREEK FOR LUNG CONGESTION.
BAYBERRY DILATES AND CONTRACTS SINUS MEMBRANES. USED TO CORRECT FEMALE TRACT. Helps stop heavy bleeding in menstrual cycle. Strengthens Uterus and helps with cramps. INCREASES CIRCULATION. HELPS BUILD BLOOD. AND ALSO GOOD FOR DIGESTIVE TRACT. BAYBERRY IS HIGH IN CALCIUM, AND VITAMIN C. IT HAS VITAMIN A, B1, B2, POTASSIUM, ZINC, PHOSPHORUS, SODIUM, SILICON, NIACIN, MAGNESIUM, AND MAGANESE.
Urinary System
Corn silk is good for kidneys and bladder. It strengthens them and controls the acid levels in the urine. It is used for a natural diuretic (water retention) to promote urination. It cleanses the urinary tract. Helps fight infection in the urethra, bladder, kidneys and prostate. Great relief and soothing from bacteria irritation. Rich in vitamin K, silicon and iron. Also have magnesium, phosphorus, potassium, zinc, calcium, selenium, manganese, niacin, B1, sodium, vitamin a, c, B1, and B2.
Gravel Root strengthens kidneys and bladder, breaks up kidney stones (dissolves uric acid crystals, calcium deposits). It also is used to help with nerve damage. *GRAVEL ROOT AND HOPS IS AN EXCELLENT COMBINATION FOR KIDNEY STONES. . Hops is a relaxant. This is used to make beer. It relaxes the tubes connecting kidneys to the bladder (ureters) so stones can travel easier with less pain.

Marshmallow Root nourishes the kidneys and bladder. Good for low back pain. Soothes and heals internal inflammation and mucous membranes. It is healing to the intestines and respiratory system. High in zinc protein, calcium, Vitamin C, B1, B2, potassium, silicon, zinc and manganese.
Sage purifies kidneys. It is wonderful antiseptic.
UVA URSI IS USED FOR ALL KIDNEY DISORDERS. IT STIMULATES KIDNEYS. STRENGTHENS AND PARSLEY ALSO FEEDS THE KIDNEYS, BLADDER AND PITUITARY GLAND. IT IS A NATURAL DIURETIC. CAN BE USED IN PLACE OF WATER RETENTION DRUGS. IT IS VERY HIGH IN POTASSIUM, IRON VITAMIN A, B COMPLEX, SODIUM, CALCIUM, AND C (3 times more C than citrus). VITAMIN A PREVENTS AND FIGHTS CANCER. IT IS DIFFICULT FOR CANCER TO LIVE IN BLOOD THAT IS HIGH IN POTASSIUM. PARSLEY IS GOOD FOR STOMACH PROBLEMS. IT ALSO CONTAINS SILICON, ZINC, SELENIUM, AND SOME OTHER TRACE MINERALS.
Valerian Root is a natural valum
Pain and Inflammation
Feverfew is for pain. Helps open circulation and is an anti-inflammatory. Great for migraines, sore joints and nerve conditions, shaking disorders. Contains natural niacin (flushes), vitamin a, B complex, magnesium, maganese, iron, sodium, potassium, selenium, silicon, and zinc.
White willow or white oak bark (Salix Alba) is also a natural painkiller. Aspirin originated from white willow before they added chemicals and preservatives. Works better than aspirin with no side effects. Used to reduce fevers and as an anti-inflammatory. Some heart patients have chose white willow over aspirin to prevent stroke or heart attacks. It does not have the side effect aspirin has. Good for kidneys and stomach. Put on open wound for infection. Contains calcium, magnesium, selenium, potassium, b-complex, iron, and small amounts of vitamin a and c.
Organic sources for structural system
Alfalfa is known as the father of all foods. It is extremely rich in vitamins and mineral. Feeds and strengthens entire body. Especially bones and teeth. Great for rebuilding tooth decay. Helps neutralize uric acid. Contains saponin which helps remove toxins and cleans deep in the cells great for digestion. Has calcium, trace minerals, phosphorus, chlorophyll, protein, iron, sodium magnesium, chlorine, potassium, silicon, vitamin a, b1, b2, b12, VITAMIN E, K, U AND 8 AMINO ACIDS.
Knitbone (comfrey) Horsetail is a good source for bone, flesh and cartilage development. Helps bones heal. Contain silicon which is essential for bones, teeth, hair, and nail growth. Helps strengthen nervous system. Builds immune system, this benefits whole body. Horsetail is high in calcium, potassium. Also contains iron, magnesium, ph0sphorus, niacin, potassium, chlorine, sodium, zinc, vitamin a, e, b1, b2, c, PABA, and panthetic acid.
Dandelion has lots of organic sodium and calcium. It helps build and purify blood. Used to treat enema because is restores and balances the blood. Increases liver function. Liver filters toxins in the blood and increases flow of bile into intestines, very important for digestive tract. Helps with arthritis. Dandelion contains natural salts that are needed for the blood.
BACTERIA/INFECTION
GOLDEN SEAL IS A NATURAL ANTIBIOTIC. ANYTIME THERE IS AN INFECTION IN THE BODY THIS WILL GET RID OF IT. MANMADE ANTIBIOTICS KILL OFF THE BACTERIA IN THE BODY INCLUDING THE GOOD BACTERIA THAT IS SUPPOSE TO HELP OUR BODY FIGHT THE GERMS WE COME IN CONTACT WITH THAT MAKE US SICK. OUR IMMUNE SYSTEM GETS WEAK. PENICILLIN IS MADE OUT OF MOLD (WHICH KILLS THE GOOD BACTERIA). GOLDEN SEAL IS ALL NATURAL IT ONLY ATTACKS BAD BACTERIA IN THE BODY. KEEPS BOWELS LOOSE TO HELP FLUSH TOXINS. IT IS AN NATURAL INSULIN. CAN LOWER BLOOD SUGAR. USED IN KILLING PARASITES (SEE PARASITES). BLACK WALNUT IS #1 IN KILLING PARASITES. ALOE CAN ALSO KILL THEM. GOLDEN SEAL CONTAINS IRON, MAGANESE, VITAMIN C, A, B-COMPLEX, SELENIUM, MAGNESIUM, POTASSIUM, CALCIUM, AND PHOSPHORUS.
YELLOWEYE is in the same family as Goldenseal.
Stomach and Digestion
Peppermint is used for stomach problems of any kind. It will strengthen whole digestive tract making is work correctly. It expels gas from stomach and colon. Great for heartburn, indigestion, and upset stomach. Can be used for children with colic, stomach pain, and bloating due to gas, soothes stomach. Can also strengthen heart muscles and nerves. It helps people with emphysema, asthma, or bronchitis breath easier. This comes in a liquid. One or two drops on finger put on tongue. A few drops in hot water with honey to make tea peppermint. Contains vitamin a, b-complex, calcium, magnesium, sodium, iron, phosphorus, selenium, and small amounts of vitamin c, zinc, and silicon.
Safflower is a digestive aid. It contains natural hydrochloric acid, which neutralizes uric acid and lactic acids in stomach. Used for irritable bowel. Helps heal walls of the intestines and stimulates glandular secretions. Is a mild laxative Soothes and coats whole digestive tract. Uric acid can harden in joints that lead to gout and arthritis. . URIC ACID ALSO CAUSES KIDNEY STONES. DO NOT USE THIS IF YOU HAVE STOMACH ULCERS. SAFFLOWER IS ALSO USED TO HELP REGULATE BLOOD SUGAR. IT CONTAINS PHOSPHORUS, POTASSIUM, VITAMIN B2, ZINC, AND CALCIUM.
PSYLLIUM IS A COLON BROOM (PACMAN). IT SCRUBS AND PULLS OUT TOXINS FROM SIDES OF INTESTINES AND COLON. DRINK PLENTY OF WATER WITH THIS BECAUSE IT EXPANDS. TAKE HERBAL LAXATIVE AT BEDTIME TO HELP MOVE MATTER AND PSYLLIUM OUT OF COLON. IT ALSO LUBRICATES INTESTINES AND COLON. THIS IS ALSO USED FOR IRRITABLE BOWEL AND ULCERS. HAS VITAMIN C, A, B-COMPLEX, ZINC, IRON, CALCIUM, POTASSIUM.
Reproductive System
Also see women only page
Black cohosh contains natural estrogen. Great for hot flashes!
BAYBERRY DILATES AND CONTRACTS SINUS MEMBRANES. USED TO CORRECT FEMALE TRACT. Helps stop heavy bleeding in menstrual cycle. Strengthens Uterus and helps with cramps. INCREASES CIRCULATION. HELPS BUILD BLOOD. AND ALSO GOOD FOR DIGESTIVE TRACT. BAYBERRY IS HIGH IN CALCIUM, AND VITAMIN C. IT HAS VITAMIN A, B1, B2, POTASSIUM, ZINC, PHOSPHORUS, SODIUM, SILICON, NIACIN, MAGNESIUM, AND MAGANESE.